GIFT Bible Study
Every Tuesday, from 12/06/2022 to 05/23/2023, 9:30 AM - 11:00 AM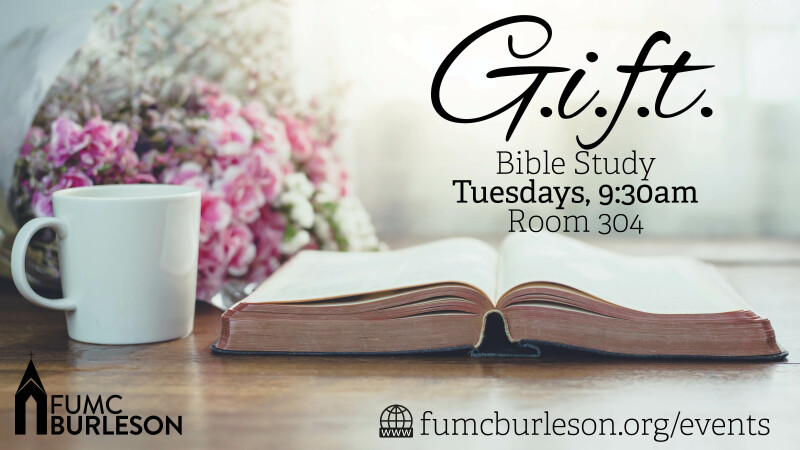 GIFT (Growing In Faith Together) Bible Study will kick off for the fall on Tuesday, March 15, at 9:30am here at the church! This weekly group is a great opportunity to build and deepen relationships and faith together over coffee (or tea!) and conversation.
For more information, contact this group's facilitator, Becky Brown, at . We hope you'll consider joining us as we grow in faith together.
To learn more about ways to explore and deepen your faith, visit fumcburleson.org/discipleship.