All-Church Mission Trip
Sunday, June 19, 2022 - Thursday, June 23, 2022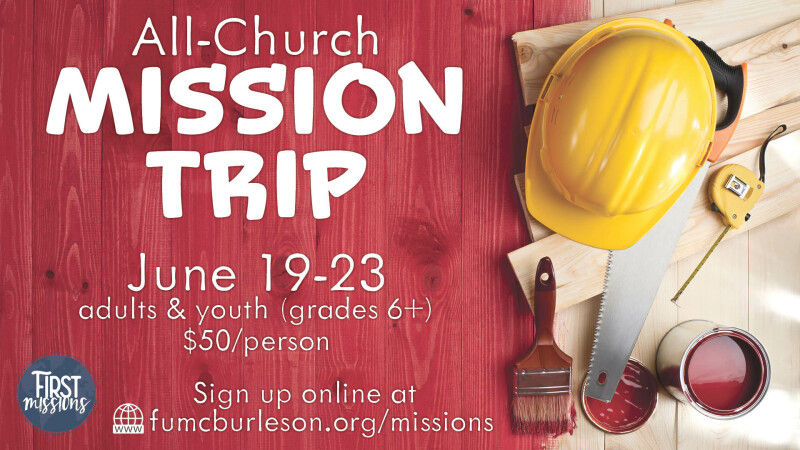 We're excited to announce this year's All-Church Mission Trip, which takes place June 19-23! We're partnering with the organization Opening Doors for Women in Need in Ft. Worth to help build a greenhouse for their garden and also paint a house. Adults and youth entering grades 6 and up are invited to participate (all participants age 18+ must complete MinistrySafe training beforehand). We're also looking for people to prepare and deliver food items to the church to feed our mission trip workers each day. Sign up below or at the table in the Great Hall - the deadline to sign up is Sunday, June 5.
Questions? Reach out to our Missions Coordinator, Lizz Bridges, at or call the church office at (817) 295-1166.
For more information about First Missions programs and events, visit fumcburleson.org/missions.