Cast Iron Cooking Group
Second Saturday of the month, 3:00 PM - 5:00 PM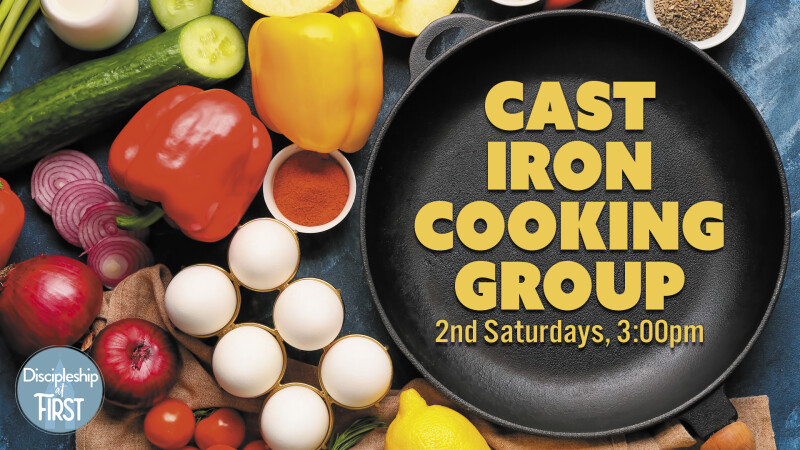 Our Cast Iron Cooking group meets at 3pm on the 2nd Saturdays of each month and is open to anyone in the community. This group is a great way to meet others and learn how to care for and cook using cast iron.

Cast iron pieces and ingredients are provided on site, and each meeting will focus on a different receipe and style of cooking. Food made during the meeting will be shared at our Family Style Dinner, which begins at 5pm.
For more information, contact Steven Janssen at .