Rise Against Hunger Food Packing
Sunday, October 03, 2021, 3:00 PM - 5:00 PM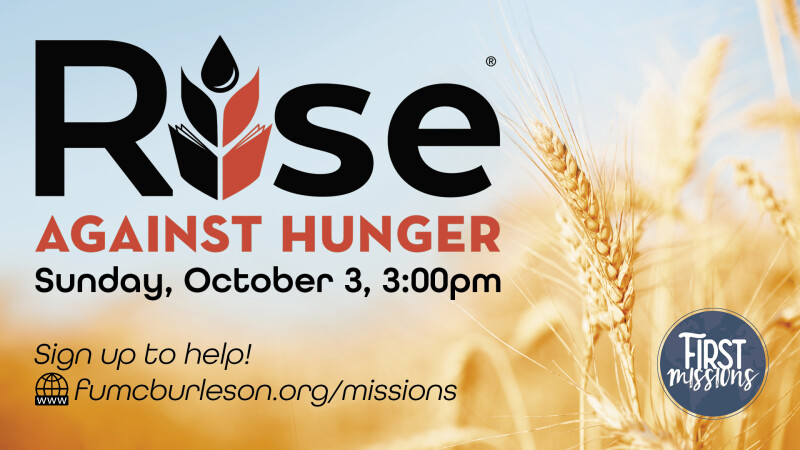 Join us on Sunday, October 3 from 3:00-5:00pm!
Rise Against Hunger is growing a global movement to end hunger by empowering communities, nourishing lives and responding to emergencies. Our church has committed to package 10,152 meals that will be shipped world-wide to people who are hungry - and we want YOUR help! Read more about this amazing organization at riseagainsthunger.org.
This is a great opportunity for small groups, families, and friends and neighbors to get involved to help give back globally. We need around 60 volunteers to make this happen, so mark your calendar and sign up below!