Fall Kickoff Party
Wednesday, August 25, 2021, 6:00 PM - 8:00 PM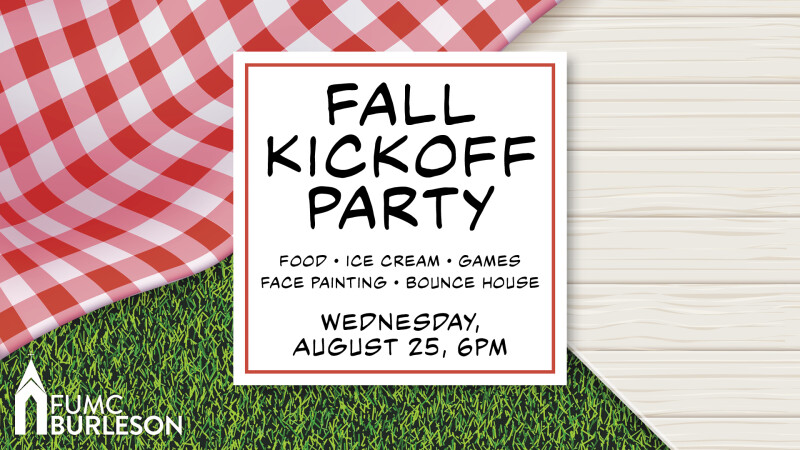 Join us for a free Fall Kickoff Party on Wednesday, August 25 at 6pm as we hang out and celebrate the start of fall activities! We'll be providing free hotdogs, chips, fruit, and drinks for everyone, and it will be a great chance for people to catch up as the summer draws to a close and we anticipate the next Wednesday, September 1, when KID Connection, our All-church Dinner, Pastor's Bible Study, Youth group, and Choir & Handbell rehearsals resume meeting again for the school year.
At the kickoff party we'll have a bounce house, face painting, selfie station, popcorn, yard games, and most importantly, an ice cream truck with one free ice cream per person. There will be lots of fun for people of all ages, so make sure to invite your friends and neighbors!
Several tables with chairs will be set up, but with the number of people we expect, you're encouraged to bring chairs, blankets, and whatever else might make you feel most comfortable while you're here!
Questions? Call our church office at (817) 295-1166.