Ministry Open House
Sunday, August 28, 2022, 10:00 AM - 11:00 AM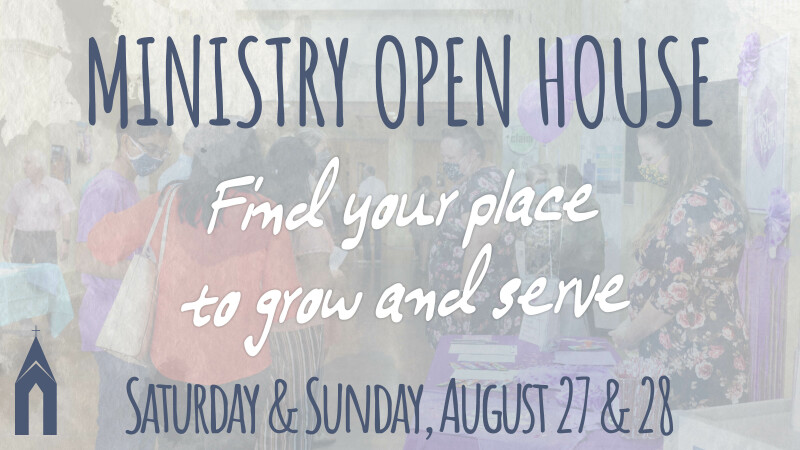 Join us for our annual Ministry Open House to find out more about all of the ways to grow and serve at FUMC Burleson! Our church "invites all people to live Christ-centered lives, build authentic relationships, and serve the Burleson community," and the open house is a great way to help each of us live into our vision statement more deeply.
On Saturday, August 27 at 7:00pm (after Family Style Worship) and again on Sunday, August 28 at 10:00am (between worship services), we'll have leaders from all different areas present in the Great Hall just inside the front entrance to church to answer questions and chat about their groups and ministries. Each table will have information and interest sheets to help you get connected so that you can find a place to grow and serve.
Reach out to our Communication Coordinator, Stephen Bates, with any questions at , or call the church office at (817) 295-1166.