Youth Life Groups
Every Sunday, from 05/01/2022 to 05/22/2022, 10:00 AM - 10:45 AM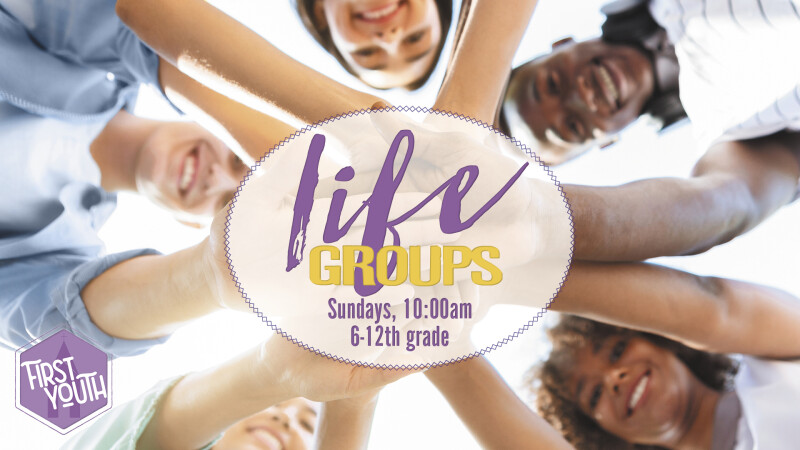 Youth Life Groups for students in grades 6-12 take place each Sunday at 10:00am in the Youth Building. This is a great chance for youth to get to know and work with a mentor, check in, and talk about practical things related to faith and daily life.

Questions? Contact our Youth Director, Kylie Campbell, at .
To learn more about First Youth, click here.